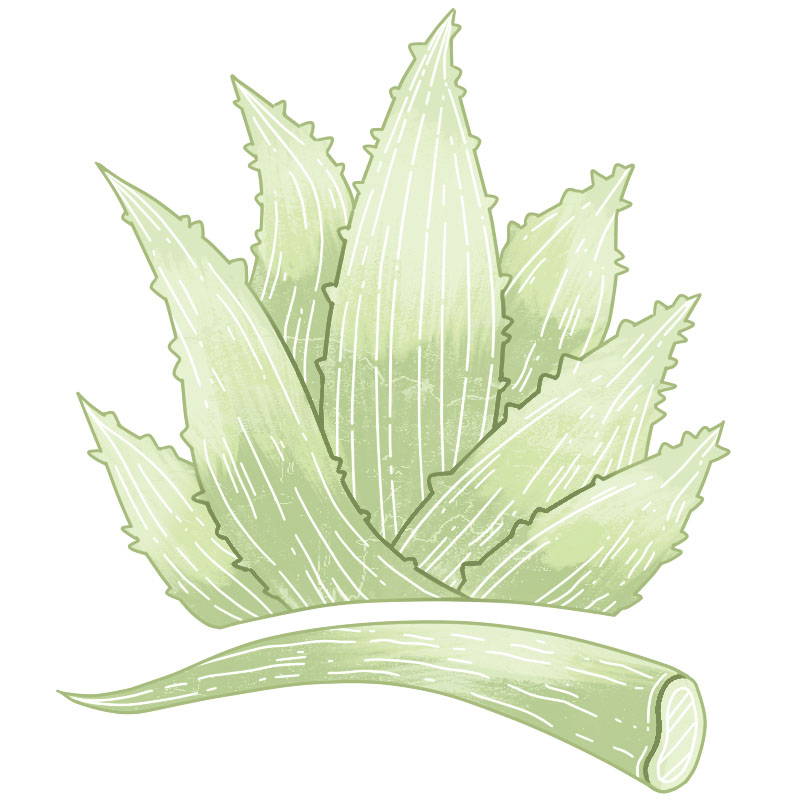 ALOE BARBADENSIS LEAF EXTRACT
A juice extracted from the highly prized aloe vera plant, this ingredient is moisturizing, emollient, and anti-inflammatory. You might also recognize this ingredient simply as 'aloe vera', a clear, viscous gel cool to the touch. Highly appreciated by dry or damaged skin, this ingredient will minimise flakiness and restore suppleness and hydration.
ASCOPHYLLUM NODOSUM EXTRACT
This antioxidising ingredient is extracted from cold-water seaweed; as such, it's commonly referred to as 'seaweed extract.' This extract shields your skin from UV and pollution harm, and gives our products their lovely texture.
ALPHA-GLUCAN OLIGOSACCHARIDE
Derived from natural sugars sucrose and maltose, this ingredient offers bio-selective skin protection. This means the beneficial microbial skin flora on your skin are protected and stimulated, while the less desirable flora is inhibited.